Leslie Jue, DDS: Where Your Smile Gets the Care It Deserves!
Discover a dental journey like no other at Leslie Jue, DDS, where personalized care is at the heart of everything we do. Your smile deserves the best, and that's why we've crafted an experience that's as unique as you are. From the moment you step into our practice, you're not just a patient — you're part of our dental family.
Tailored Treatment: Your Smile, Your Story
Dr. Leslie Jue and Dr. Michael Louie believe that your smile journey is a collaboration, and it starts with understanding you on a personal level. Our approach begins by welcoming you by name, to set the tone for a warm and inviting atmosphere. Your past dental history is an essential part of your story, and we take the time to go through it carefully to create a comprehensive treatment plan tailored to your individual needs.
Empowering You: Your Input, Your Choice
Your comfort and confidence matter to us. That's why we prioritize your involvement in the treatment process. We understand that each person's journey is unique, and we encourage you to guide the treatment according to your pace and preferences. Together we'll plan an affordable solution that addresses your dental concerns, whether it's a simple problem or a complete smile makeover.
A Compassionate Team: Your Partners in Care
Navigating dental care should be simple and comfortable. That's why we've assembled a compassionate team that's dedicated to making your experience seamless and stress-free. From the moment you arrive, you'll find comfort in our warm towels, cozy blankets, neck pillows, Bose headphones, iPads, and even paraffin hand wax upon request. We've thought of every detail to ensure your visit is soothing and enjoyable.
Your Dental Home: Where You Belong
At Leslie Jue, DDS, you're more than just a patient — you're part of our extended family. We want you to feel safe, relaxed, and confident in every step of your dental journey. Your comfort is our priority, and we're committed to delivering dentistry that goes above and beyond your expectations.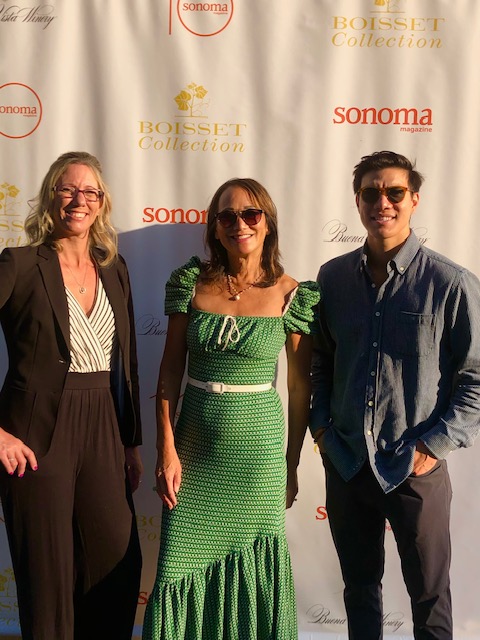 Experience Excellence, Refer Happiness
We measure our success by the smiles we create and the relationships we build. Our ultimate compliment is when our valued patients refer their friends and family to us. When you're part of our family of patients, your satisfaction becomes a beacon of our commitment to exceptional care.
Our personalized approach, dedication to comfort, and unwavering commitment to exceptional treatment set us apart. Contact our Santa Rosa dental office today to embark on a dental journey that's truly tailored to you and your family. Your smile deserves nothing less than the best, and we're here to make it shine brighter than ever.