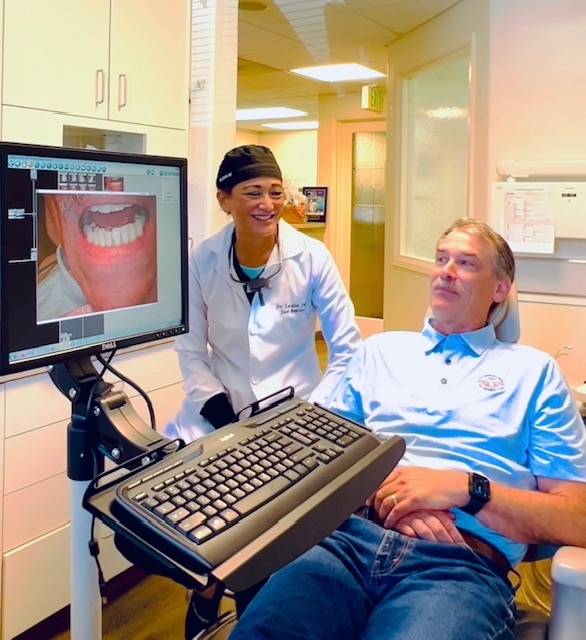 Working Together to Make Better Smiles
At Leslie Jue DDS Dentistry, we are a fee-for-service office that works with you to develop your treatment plan. We are not restricted by insurance, so when it comes to treating patients we can tailor your treatment based upon your needs. We do work in conjunction with hundreds of dental insurance plans in our area and possibly with one from your employer.
The world of dental insurance can get confusing, so we are here to help you get exceptional care that does not place limits on your care and needs. We offer you a full range of care and procedures and work directly with you without the restrictons, red tape, or limitations that can sometimes occur with a middle-man insurance.
However, with patients that have PPO insurance plan,s we will submit the claims as an out-of-network provider. Ask us how we can help you with your particular plan and maximize your benefits.
The cost of your treatment will vary, depending on your individual needs and treatment plan. We will discuss the cost of your treatment and each of your available payment options with you before you begin, so you can make the best choice for yourself.
Affordable Payment Plans
Get care and pay over time. We work with CareCredit, a national lender, which can provide you with a health and wellness credit card that offers flexible financing options. CareCredit specializes in financing treatments between $2,500 and $70,000 so you can create personalized payment plans that fit your needs and lifestyle. With an easy-to-use system, you can get prequalified for same-day care when you need it.
Your smile is yours forever, and we want to make it as easy as possible for you to receive the best dental care when you need it.
Our practice accepts most major credit cards and insurance plans.
Our office staff is always available to help you with insurance claims and paperwork. We'll work with your insurance provider to make sure your coverage meets your needs and your budget.
Please let us know if you have any questions about your insurance coverage.
Convenient Online Services
With the simple click of a mouse, our secure online service allows you to:
View your appointment and account information at any time
Sign up for email or text appointment reminders
Check your payment history and see current charges
Print out flex spending reimbursement and tax receipts
If you do not have a patient login, please let us know at your next appointment, and we will gladly help you set up your personal account.